ACCURACY EVERYTIME WITH THIS DIGITAL CALIPER
Behind all projects is a great tool! Measurement is the key whether you are involved with  metalworking, carpentry, engineering, or other related work, these Electronic Digital Calipers will take your project to the next level with increase accuracy which lessens duplicating measurements and finding the right tools. Purchase now for just US $14.00.
Every purchase from our store is backed by 100% customer satisfaction with an easy return policy.
Shop now to find your favorite Color and click the ADD TO CART button.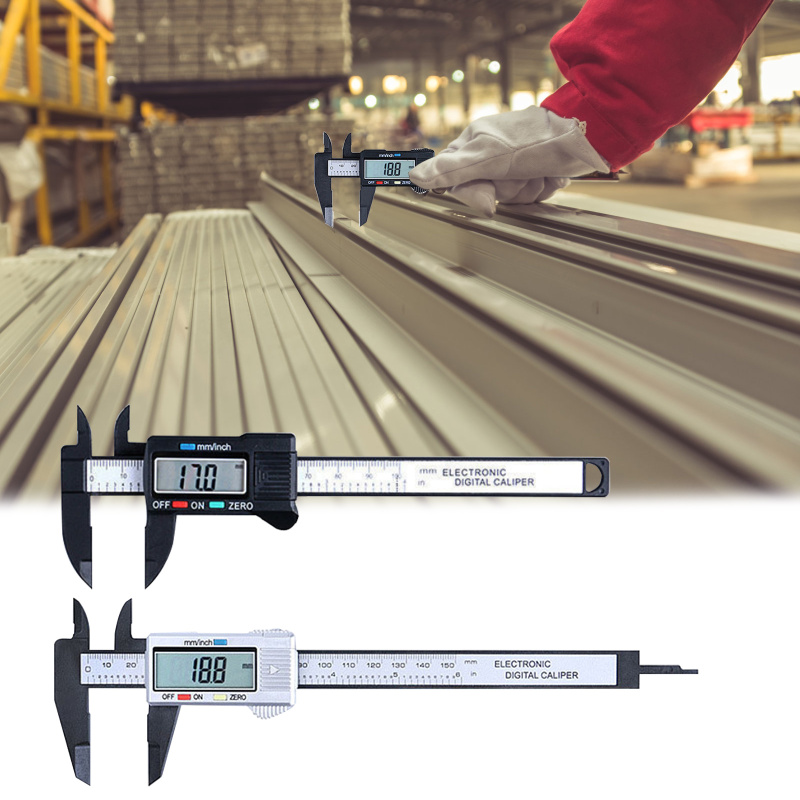 MORE ABOUT DIGITAL CALIPER
FAQ: Calipers are meant for measuring thicknesses and internal or external diameters inaccessible to a scale.
These digital calipers will be precise, easy to use, resistant to water, and have an easy to read screen. It measures depth, inside, outside, and step values with an accuracy of .0005 inches or .01 millimeters for maximum precision. The LCD screen provides large, easy to read numbers, unlike a traditional dial caliper.
Sounds like a tempting offer, right? Therefore, this should be an easy ADD TO CART . Enjoy your purchase!
Item Type: Lever
Material: Carbon Fiber
Size: 238 x 77 mm / 9.37 x 3.03 inch
Package Includes: