ALLOY KNIFE SHARPENER SYSTEM: THE PURCHASE YOU WON'T FORGET
Don't let our newest product pass you by. We believe our Knife Sharpening System for table tops will guarantee a new season of top sellers.
Buy now at just 39.99 € by pressing ADD TO CART on our website.
Want to learn more about the Kitchen? Just see below.
PRODUCT INFORMATION
Item Type: Knife Sharpener System
Material: Aluminum Alloy
Features:

This sharpener is Aluminum alloy.
The angel system lets you sharpen accurately and has angle memory system settings.
The new flip fixture allows you to sharpen the other side while retaining the same exact angle and edge (proprietary technology).
Innovative Patented Abrasive Holding System, suitable for various abrasives.
Suitable for cutting edges of various shapes.
Adjustable Ergonomics handle.
So, don't hesitate to ADD TO CART this product and enjoy its great consumer properties!
If you have more questions, then feel free to contact our support service because we'll happily answer any of them!
Package Includes: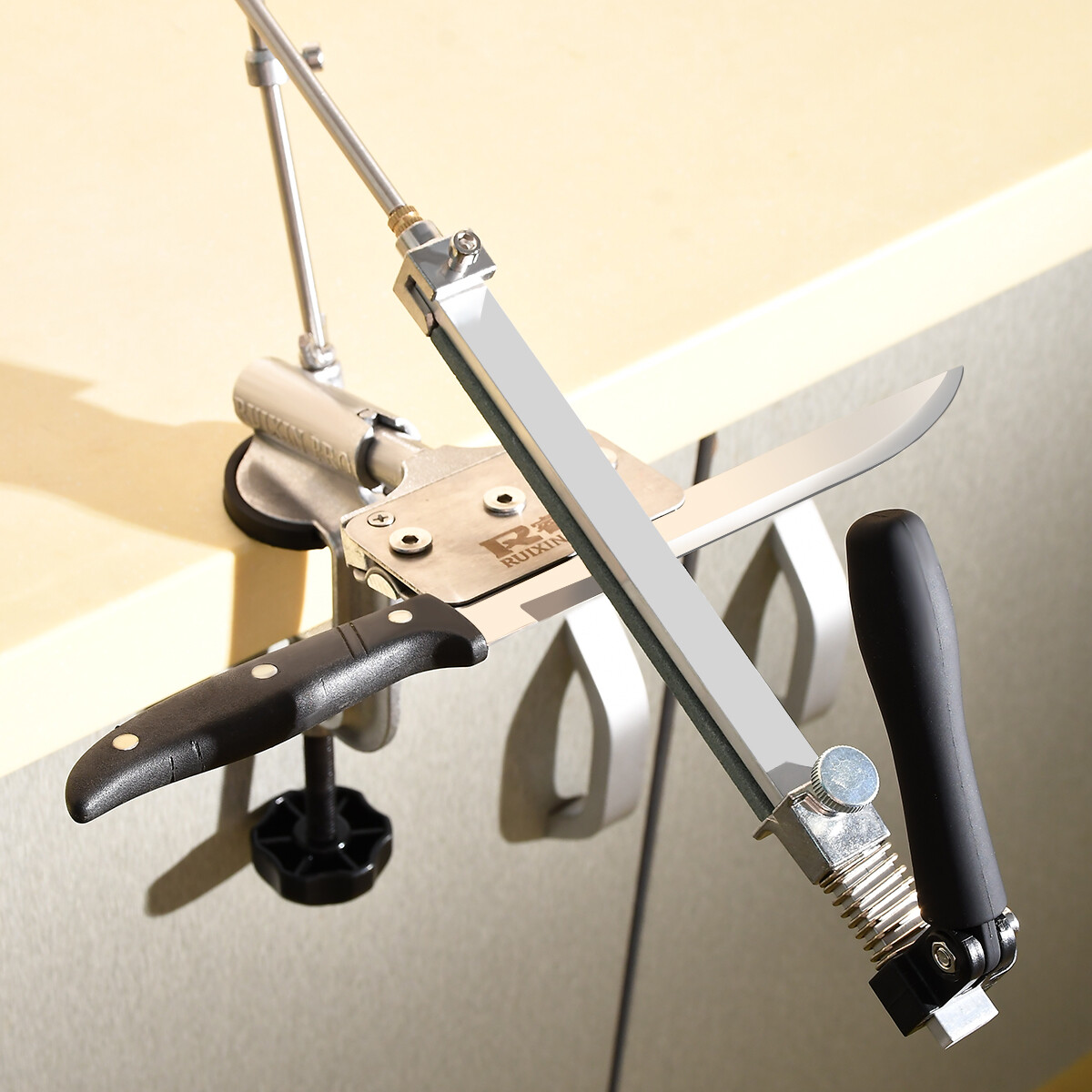 Frequently Asked Questions
How do knife sharpeners work?  by using two pieces of diamond grinders, tungsten carbide or other materials in a "V" formation to wear away the metal on either side of a blade, creating a new edge.